Samantha Gerow
Medeek's Early Learning Center
NW-IACE Graduate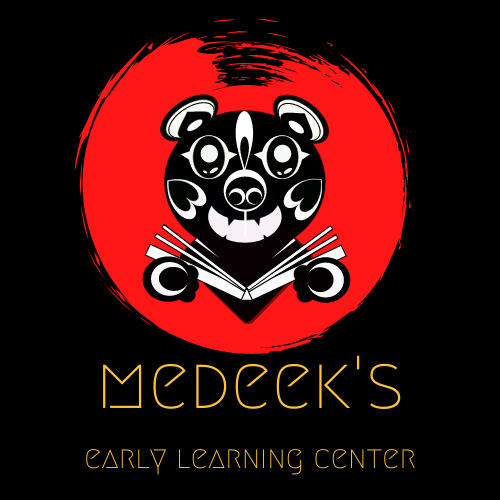 Samantha Gerow is an entrepreneur and recent graduate of the NW-IACE Program. Due to the growing demand for on-reserve childcare in her community, Sami has developed a business called Medeek's Early Learning Centre. The much-needed childcare facility will be located in Kitselas, BC, at the centre of her community.

Sami explains that her childcare center will adopt a "mascot as a learning tool to teach children about [their] culture." The mascot will be a grizzly bear named Medeek that lives in the Kitselas Canyon. Children will be able to connect with their culture through the stories that Medeek shares, promoting health, growth, and development in a fun way. Sami will share Medeek's mission with potential clients by educating and promoting the childcare centre for the role it plays in "empowering the children of our nation."

Currently, Sami aims to target working parents in the Kitselas, Gitaus and Terrace location who have children under five or plan to have children in the near future. Medeek's will attract parents who have a strong affiliation with their culture and want to "instill that same pride in their children," most of all, these parents will be looking for accessible childcare close to home. Medeek's Early Learning Center will also provide affordable care through financial supports, including "bi-weekly or monthly payments and access to subsidies."

Medeek's Early Learning Center will prioritize safety and security with full fencing and security cameras. Sami aims for her childcare center to allow parents "peace of mind and comfort" knowing that their children are in good hands. She notes that the business will operate based on trust and respect as she will collaborate with parents and elders as a team while exploring and instilling cultural connection and pride. Sami also emphasizes her dedication to provide quality care; she plans to maintain a "low child-adult ratio" to ensure that children receive one-on-one time with the childcare providers.

Throughout the NW-IACE Program, Sami has learned new skills and has developed a strong business concept. When conducting preliminary market research, Sami created a survey to assess demand for her childcare services and found that 84% supported the need for childcare in Gitaus. She found that parents' primary concern was the amount of travel needed to access childcare services.

Sami explains that a 2020 needs assessment report in Gitaus shows that parents are concerned that their kids are "missing out on culture because they have to be brought off-reserve for childcare." Some parents believe that off-reserve childcare may be pulling their children away from the opportunity to form a connection with their community. Gitaus houses over 70% of Kitselas's on-reserve population, but not all parents can access childcare on-reserve; Medeek's will provide a solution for parents allowing them to access on-reserve childcare.

To advertise her new childcare centre, Sami plans to reach potential clients by developing a website and publishing frequent updates while remaining active on social media. She will portray the unique, fun, and nurturing childcare environment and build her brand image by posting about Medeek, the mascot, on her social media. Sami will host an official grand opening on June 21, 2022; she plans to advertise her childcare centre in the community newsletter and newspaper in anticipation of opening.

Sami has strategically mapped out her next steps, which include completing her ECE, developing a website, exploring funding and grant opportunities, applying for a business licence, hiring and training staff, and then moving forward with her grand opening. We at the I-ACE program are happy to be a part of Samantha's journey and are excited to see the impact that Medeek's Early Learning Center will have on the community!
Created with