turn you passion into a business From home
What is the online I-ACE program?
The Indigenous Advancement of Cultural Entrepreneurship program (I-ACE) helps aspiring Indigenous entrepreneurs gain the tools, mentorship, and support needed to turn their passion into a functioning business without feeling overwhelmed.

After 8 years of successfully graduating 559 students who have started 200 businesses, we are now offering a unique opportunity to take the I-ACE program remotely with the same level of mentorship, coaching and teaching. The online I-ACE program is designed to be accessible to everyone, especially those who cannot access a face-to-face program in their area or prefer self-paced learning.
Transform your business idea
The online I-ACE program provides culturally relevant and community tailored entrepreneurship education. Courses are delivered online by professors at the University of Victoria's Gustavson School of Business and other industry-leading experts.


Define your opportunity.

Mentorship.

Business & financial plan.

Business launch.
INDIGENOUS ENTREPRENEURS
Learn about past I-ACE students
Auralie Westie
OTDC ACE-IT GRADUATE
Auralie explains that the I-ACE program has encouraged her to "dig deeper" and establish a solid foundation for her business, which includes a lot of market research and a robust financial plan.
Lyle R. Campbell
NW-ACE GRADUATE
Taking the I-ACE program was the best thing I could have done for myself in my return to the life of an Artist. The skills I picked up I still apply daily. I'm now a professional artist working on a level I only dreamt about before.
Laurie Anderson
LD-ACE GRADUATE
Laurie came out of the I-ACE program with a renewed sense of confidence in herself as an entrepreneur. Through the consistent practice in the weekly workshops, Laurie has found herself more comfortable and more confident talking to people about her business.
What we offer
We are there for every step of your entrepreneurial journey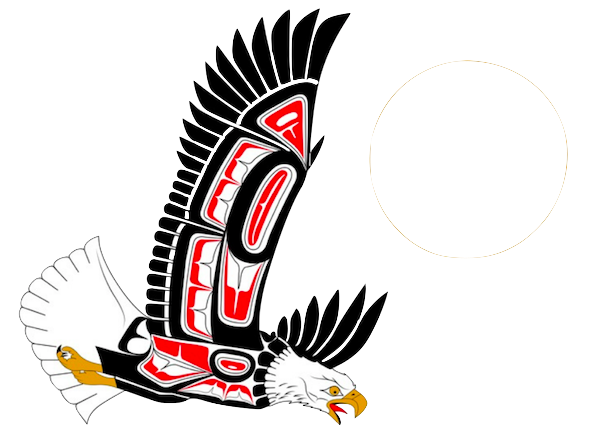 559 students and counting
Be a part of our success story, apply now!
Frequently Asked Questions
Who can apply for the online I-ACE program?
Any Canadian Indigenous person (15 +) with a SIN number who is underemployed or unemployed and not currently participating in any other provincially or federally funded programs can apply.

You do not need to have a business started or consider yourself an entrepreneur to take this program. All we require is that you have a business idea and are self-motivated.
Is this course right for me?
Many of our past students were struggling with overwhelm, frustration and fear when trying to turn their passion into a business. We provide education aimed to remove the physical, psychological and financial barriers and spur momentum, freedom and self-growth.
What happens after I apply?
After you apply, our program coordinator will review your application and then contact you within 5 business days to gather further information and set up your student profile. Once your student profile and login have been created, you will have access to the online course modules and learning support and you may start the program!


Can I take this course in-person?
Please contact us to see if we are offering an in-person program in your area or to request an in-person program in your area. The online I-ACE program is structured very similarly to the in-person programs but provides more flexibility for students.
Want to learn more?
Contact us
250-588-1172
BRENT@IAMACE.CA
.

Created with